Collection System Operations
The sewer collection system throughout the Town of Fountain Hills consists of over 232 miles of gravity sewer pipes and over 5,144 manholes.  In addition, the mountainous terrain of Fountain Hills makes it necessary to operate and maintain 19 wastewater pump stations.  Sewage is collected and pumped up and over the hills, sometimes multiple times, before ultimately ending up at the wastewater treatment plant.
In order to maintain the integrity of the District's collection system, inspections are performed on the system's components.  The District performs periodic TV inspection of all the District's gravity sewer lines.  From this inspection, measures can be taken by the District to prevent main sewer line blockages or failures.  Inspections often dictate the location for sewer cleaning.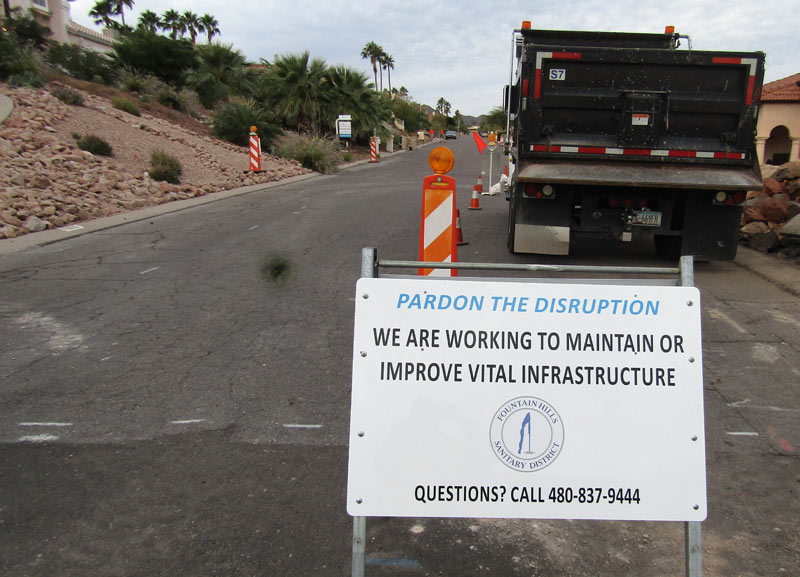 Sign Indicating Work-In-Progress by Collection System Operations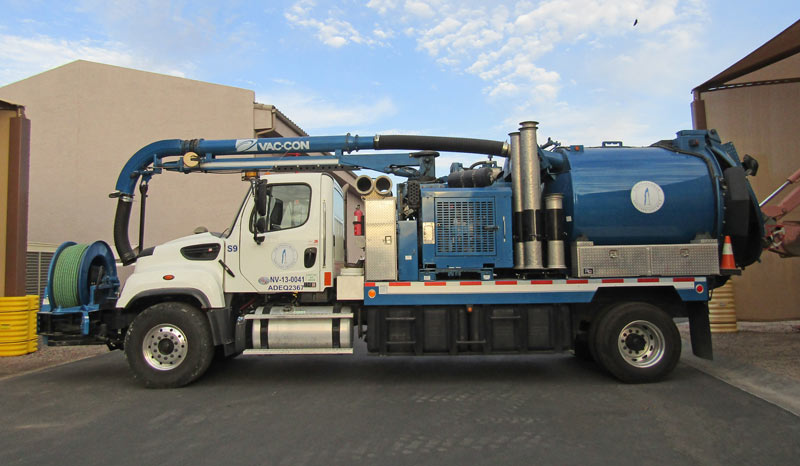 Combination Sewer Cleaner Truck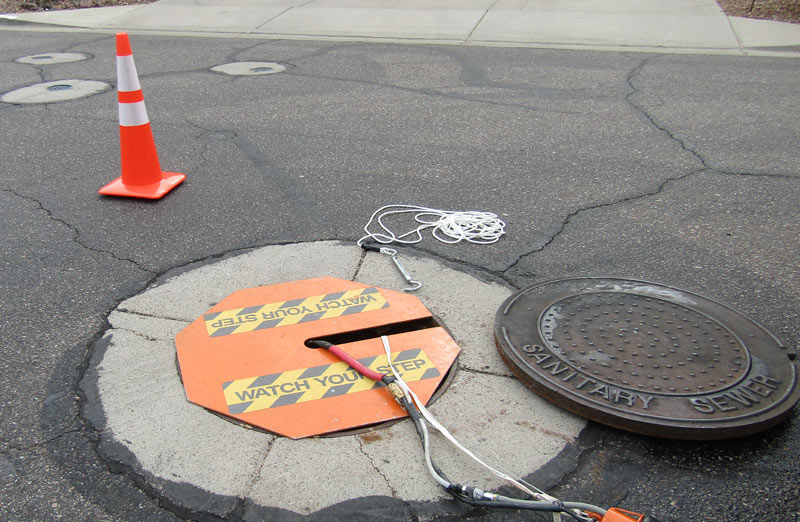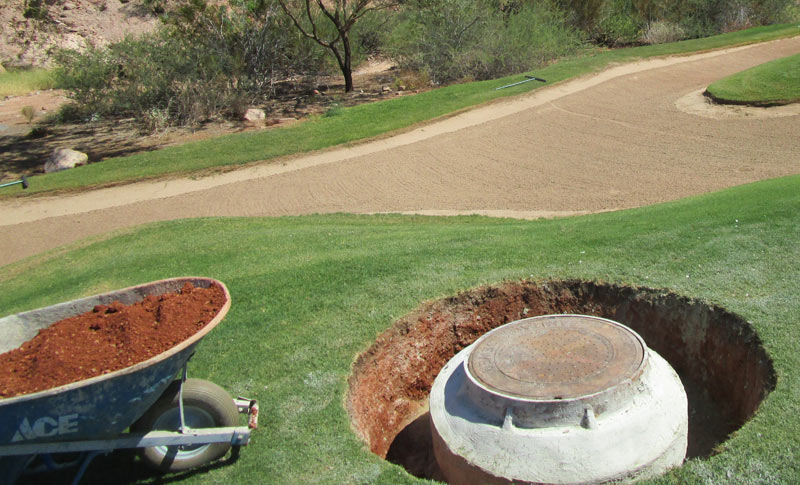 Raised Manhole Fixed to Grade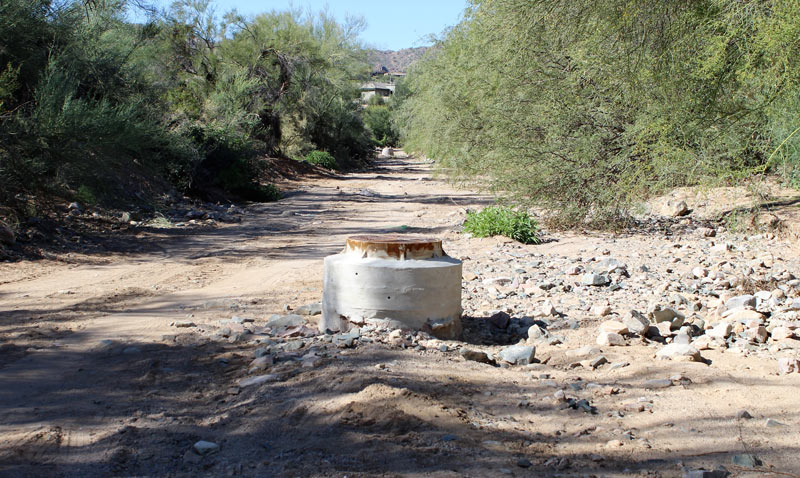 Collection System Sewer and Manhole 2′ Above Flow Line