Board of Directors
The Sanitary District is governed by a Board of publicly-elected Directors to ensure the fiscal responsibility of the organization.  From its formation on July 21, 1969, until August 9, 1999, the District was governed by a three-person board.  At that time, a resolution was passed by the Board of Directors, in accordance with the Arizona Revised Statutes, to increase from three members to five.  The current Board of Directors are listed below.
Bob Thomson, Chairman of Board
Robert E. Thomson has more than thirty-five years in legal practice.  He concentrates on estate planning and wealth preservation with the firm of Jekel, Howard and Thomson LLP.  Previously he was a member of the management committee of one of the nation's largest law firms and head of its Los Angeles office, the Chief Deputy Los Angeles City Attorney, and a senior officer of a New York Stock Exchange company.  In Fountain Hills where he has lived since 1994, Bob is a current Board Member of the Fountain Hills Sanitary District, a Board member of the River of Time Museum Foundation and a Board member of the Senior Services Foundation.  Bob has served on the Board since August of 1999.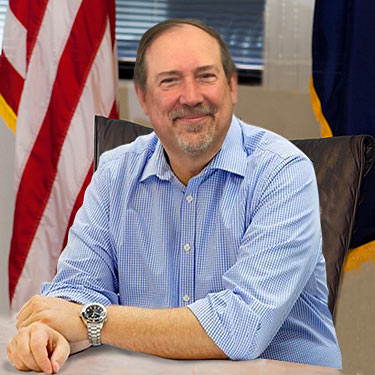 Gregg Dudash, Vice Chairman of Board
Gregory M. Dudash worked in the field of wastewater treatment for 27 years at the Metropolitan Water Reclamation District of Greater Chicago (MWRDGC).  The last few years of his employment were at the district's Stickney Water Reclamation Plant, the largest wastewater treatment plant in the world.  Gregg was initially hired to work in the HR Department.  However, because of his love of technology, he eventually transitioned into a computer systems administrator role.  Gregg retired in April 2013 and moved to Fountain Hills later that year.  He became a member of the Fountain Hills Sanitary District Board of Directors in March 2015.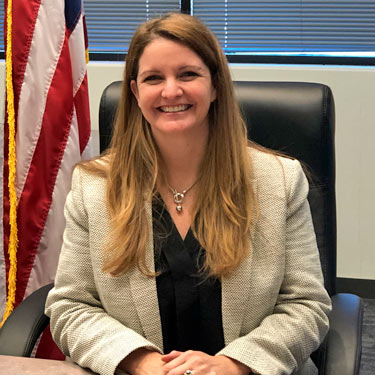 Tammy Bell, Board Member
Tammy J. Bell has lived in Fountain Hills since 2005 with her family. Since moving to Town, Tammy has spent a majority of the time managing her home while raising her children. Tammy has volunteered with the Fountain Hills Unified School District, local nonprofits, Grand Canyon University Parent Council member, and a Commissioner on the Fountain Hills Strategic Planning Advisory Commission. Presently, Tammy is employed as the Executive Assistant to the Fountain Hills Chamber of Commerce's CEO. In addition, she continues to volunteer her time with Vision Fountain Hills and the Fountain Hills Cultural & Civic Association. Tammy holds a Bachelor of Science degree in Business Administration with an emphasis in Marketing and Psychology from the University of Minnesota-Minneapolis. Tammy joined the Board of Directors in January 2021.
Jerry Butler, Board Member
H. Jerome Butler has been a year-round resident of Fountain Hills since 1999 and a community volunteer.  Prior to retirement from a 40-year career in Civil Engineering, he was registered as a Professional Engineer in 18 states, Division President of an international consulting firm of architects, engineers, and planners, and Past-President of the Consulting Engineers Council of Missouri.  Jerry is very active as a volunteer for many community and planning efforts in Fountain Hills.  Jerry was appointed to the Fountain Hills Sanitary District Board of Directors in October 2016.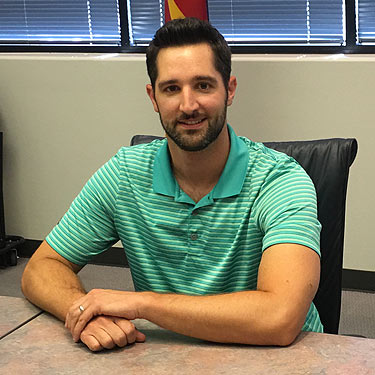 Michael Maroon, Board Member
Michael J. Maroon has lived in Fountain Hills since 2013, when he moved here from Overland Park, Kansas.  He has worked as a Financial Advisor since 2011 with Edward Jones and runs a branch office in town.  Before making the career shift, Michael served as a Congregational Care Pastor at the United Methodist Church of the Resurrection.  Michael holds a Bachelor of Science degree in Business Administration from the University of Kansas and a Master in Divinity degree from Saint Paul School of Theology.  Michael joined the Board of Directors in July of 2017.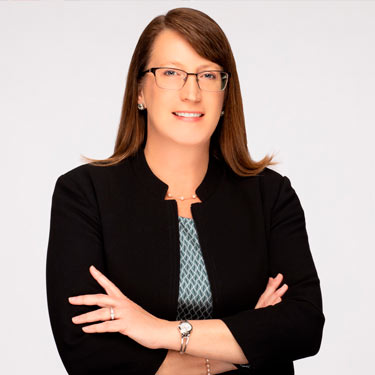 Dana Trompke P.E., District Manager
Dana Trompke provides strategic leadership in all aspects of the organization and is responsible for the operational, environmental and financial performance of the Sanitary District.
Election Procedure
Each Director is elected to a four-year term.  The election is at-large and non-partisan.
District elections are held every two years in odd-numbered years.  Elections are consolidated with the statewide election.  Terms are staggered, with two terms expiring in one odd-numbered year, and three terms expiring the following odd-numbered year.
Candidates for the Sanitary Board must be registered voters and must reside within the boundaries of the Fountain Hills Sanitary District.  The Elections Department of the Maricopa County Recorder's Office administers the election.
Board Meetings
The Directors invite the public to attend Board meetings.
All meetings are held in the District's Administration Building, located at 16941 East Pepperwood Circle, Fountain Hills, Az 85268.  Board meetings are held on the third Wednesday of each month at 5:30 p.m.
Meeting Agenda
Meeting agendas are posted 24 hours in advance, pursuant to A.R.S. § 38-431.02(F)