Arizona 811
Arizona 811 (Formerly Arizona Blue Stake, Inc.) was established as a one-call notification system by underground facility operators to assist excavators in locating utilities so that these utilities would not be damaged.  The Fountain Hills Sanitary District is a member of Arizona 811 and will locate its facilities for any property owner or excavator free of charge.
It is required by law that prior to excavation, a contractor must call Arizona 811 and wait the required time for utility operators to mark their facilities.  The number for Arizona 811 is: 1-800-STAKEIT or 602-659-7500.  A homeowner digging on his own property must also follow this procedure.
The Fountain Hills Sanitary District will mark your service lateral from the main line to the right-of-way.  If you need your sewer service lateral marked on your property, you will need to call a plumber.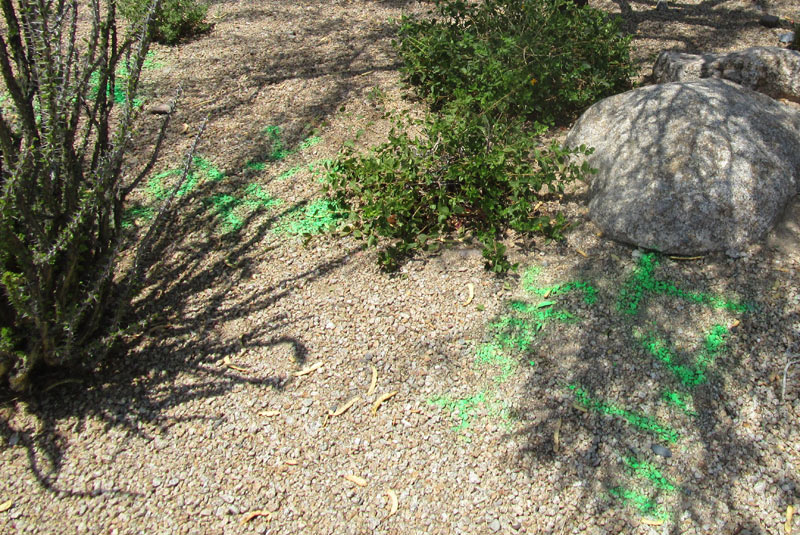 Sanitary Sewer Utility Locating Markings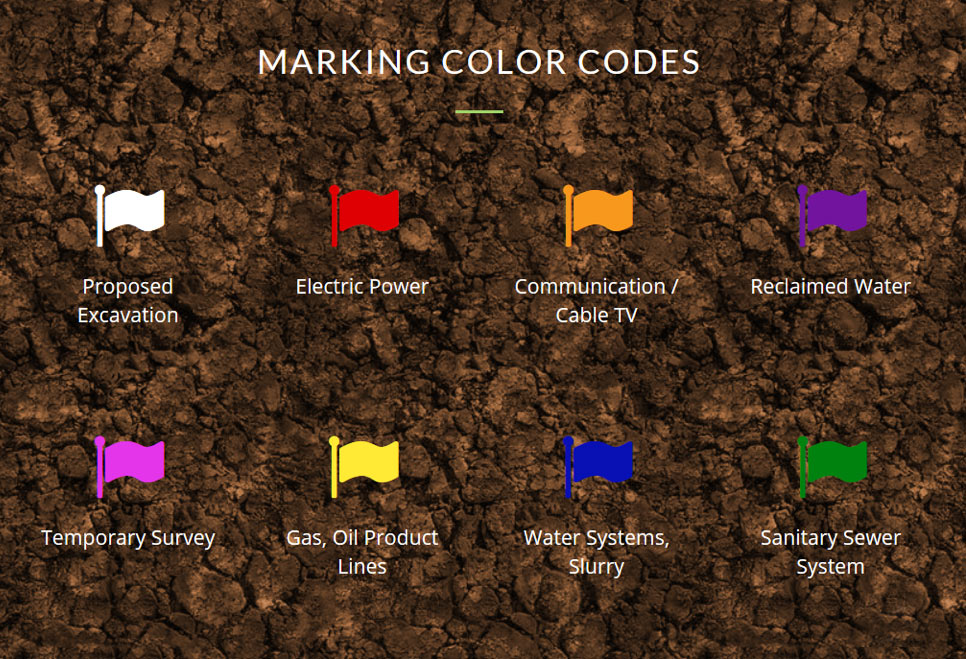 Arizona 811 Utility Marking Color Codes