Administration Department
The Administration Department provides administrative support to the Board of Directors, all departments, and undertakes the overall general management of the District.  Core functions include accounts payable/receivable, budgeting, human resources, information technology, workers' compensation, public information, safety and training, and general administration.
Please refer to the "Customer Service" section for all billing and user fee-related questions and concerns.
If you are a vendor and need to contact Accounts Payable, please call our office at 480-837-9444 or email us here.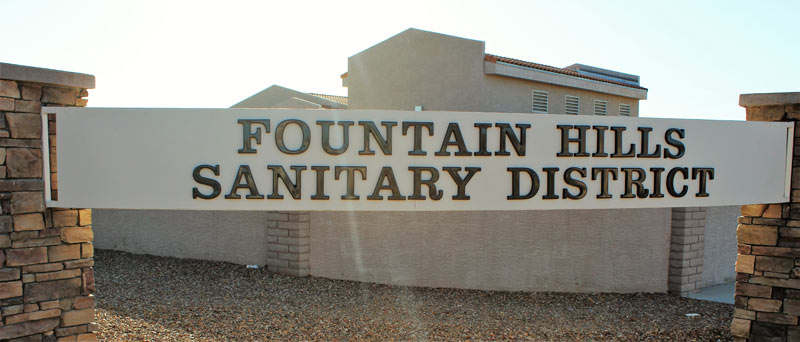 Fountain Hills Sanitary District Entrance Sign to Plant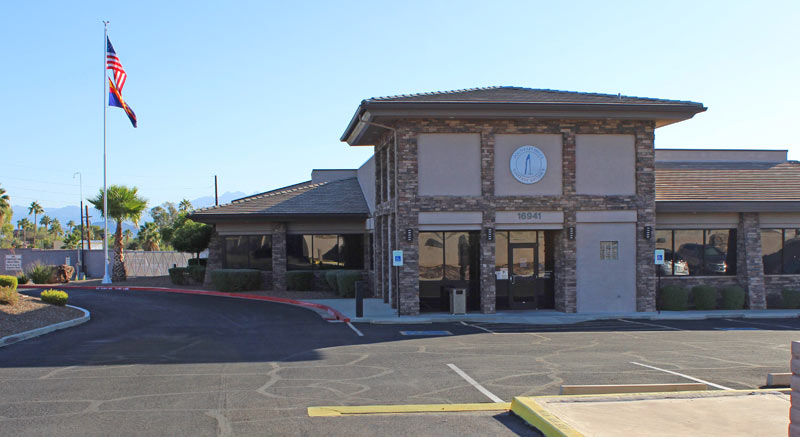 The Fountain Hills Sanitary District's Administration Building